Welcome to I Swear By This, an interview series where we chat with our favorite fashion and beauty insiders about the beauty products they use down to the last drop. This week, we asked Brooke DeVard Ozaydinli, host of the Naked Beauty Podcast and product marketing manager at Instagram, to share all of the beauty products she's loving right now.
For Brooke DeVard Ozaydinli, community is an important pillar of beauty. Between hosting the award-winning Naked Beauty Podcast and being the product marketing manager at Instagram, she's dedicated to creating a platform for bringing people together to explore the industry. "I'm just excited about the beauty space," she says. "I love to specifically connect with new founders that have an interesting story. There are so many small, BIPOC-owned beauty brands that are popping up and that's where I want my dollars to go."
While she regularly shares her personal reviews on her podcast, DeVard Ozaydinli makes sure to tap experts as well to give her followers a full spectrum of opinions. "I was really inspired to create the podcast to introduce my audience to the women that inspired me, that were doing amazing things in their careers, and that had really aspirational approaches to wellness and self-care," DeVard Ozaydinli explains. "I have my skin type and my skin concerns, but how do I use Naked Beauty Planet to introduce new beauty creators to talk about what works for them and for their skin? The Naked Beauty community is very tight-knit. I've always wanted to create this very inclusive, welcoming, judgment-free space on the internet."
Having tested hundreds of formulas, DeVard Ozaydinli's beauty cabinets are far from sparse. "I'm definitely not a beauty minimalist," she says. "I am someone that loves to use a lot of products because I really do feel like when they are well-formulated, smell good, and make my skin feel amazing, it brings me joy." Below, DeVard Ozaydinli shares her beauty must-haves.
Plum Beauty Oil
"This oil makes my skin super soft and supple. Its single ingredient, plum oil, just makes my skin happy year-round. It's not one of the things that I have to swap out during summer or winter."
Le Prunier
Shea Body Butter
"I love purpose-driven brands. Hanahana Beauty's founder, Abena Boamah, works with a women's co-op called Katariga Women's Shea Cooperative in Ghana so that the women producing the raw shea are also being supported through her program. The money goes back to them, which I really like. The shea butter just melts into your skin and leaves you looking so glowy and gorgeous."
Hanahana Beauty
Turmeric Bar Soap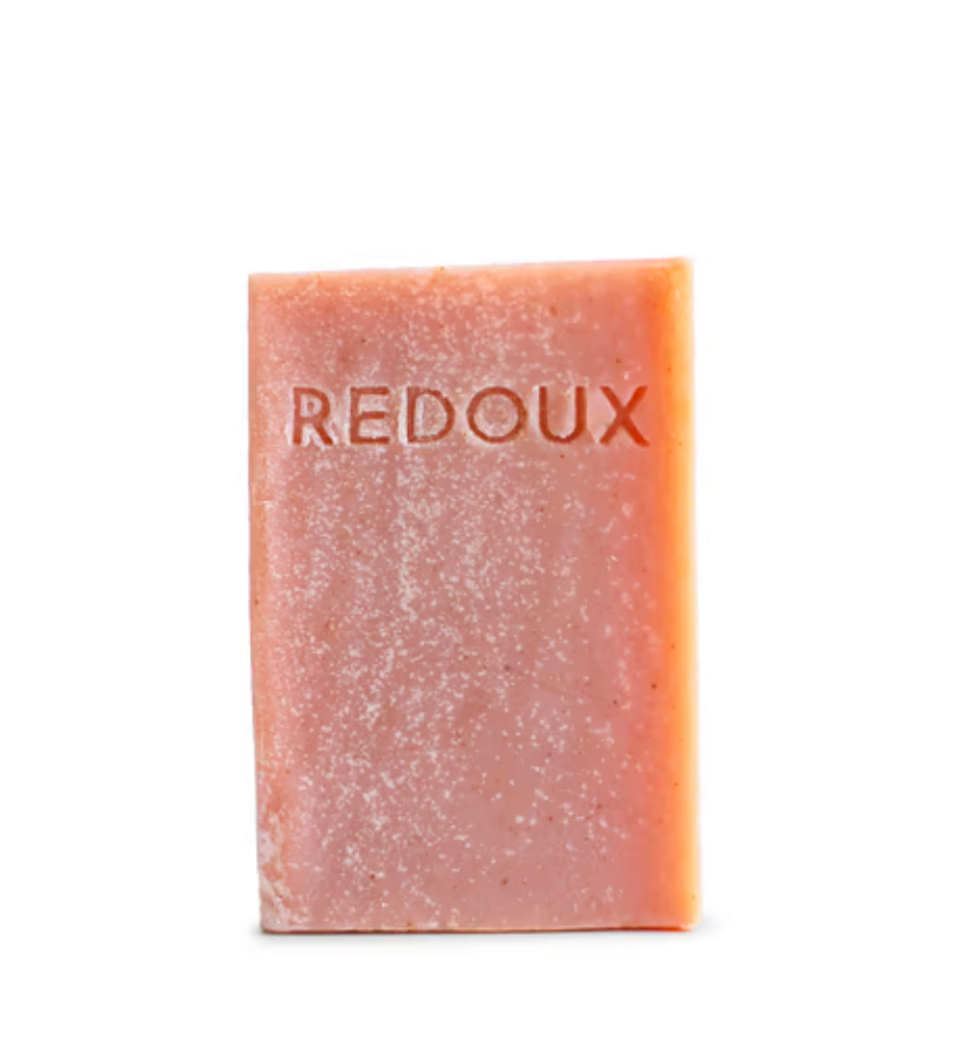 "I've been trying to use bar soap, rather than liquid body wash, to be more sustainable. This one has ginger, geranium, bergamot, and sandalwood. It smells very sophisticated."
Redoux
Unseen Sunscreen SPF40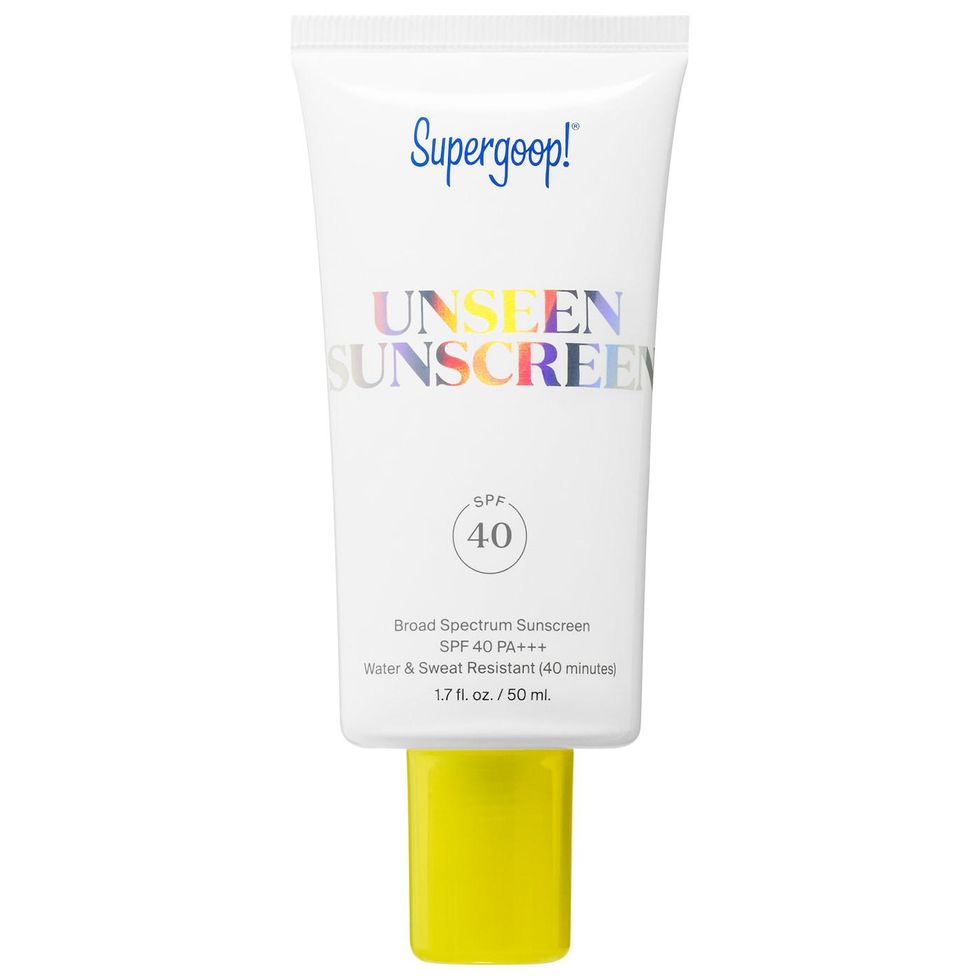 "If you're wearing makeup or you just need to have a flawless base without [worrying] if it's all rubbed in, this is the best. It's the sunscreen for people that hate wearing sunscreen. It's an amazing product."
Supergoop!
Lip Treatment Oil
"This is the best lip oil I've ever tried. I am truly obsessed. It's such a universally-flattering shade and lasts and lasts and lasts. I have one in every single bag and it looks great with or without lip liner."
Ami Cole
Thé Matcha 26
"This is my daily scent. It's woody and creamy with notes of green tea. It's not too feminine, which I personally like, and it's comforting; definitely a dual gender situation. It's one of those scents that you can really smell on your skin, but is not overpowering. For me, it's perfect for every day."
Le Labo
Conditioning Hair Mask
"I transition between wearing my natural hair, which is curly kinky, and doing protective styles. One of the things that I'm obsessed with in between styles is doing a deep conditioning mask. I love this formula—it makes my hair feel so amazing."
Act+Acre
Scalp Masajeador
"I'm getting really into scalp health. This tool is so good just to get blood flow into the scalp. I'll use it in the shower when I wash my hair to up the exfoliation factor, and pair it with the Bread and Beauty Supply Hair Wash."
Ceremonia
window.REBELMOUSE_ACTIVE_TASKS_QUEUE.push(function(){
var makeMonitor = (getStatus, cb, delay) => { delay = delay || 100; var monitor = () => { var time = +new Date(); var status = getStatus(); if (status) { return cb(status); } else { if (!stopMonitor && +new Date() - time < 30 * 60 * 1000) { monitorId = setTimeout(monitor, delay); } else { cb(false); } } }, cancel = () => { stopMonitor = true; clearInterval(monitorId); }; let monitorId, stopMonitor = false; return { start: monitor, cancel: cancel, }; };
var leftArrowCarrousel = makeMonitor( function () { return document.querySelector( ".shop-sidebar.shop-posts .posts-wrapper .slick-next" ); }, function (res) { res.addEventListener("click", () => { gtag("event", "Left Arrow Click", { event_category: "Shopping Module", event_label: "Previous product at carrousel", }); }); } );
leftArrowCarrousel.start();
var rightArrowCarrousel = makeMonitor( function () { return document.querySelector( ".shop-sidebar.shop-posts .posts-wrapper .slick-prev" ); }, function (res) { res.addEventListener("click", () => { gtag("event", "Right Arrow Click", { event_category: "Shopping Module", event_label: "Next product at carrousel", }); }); } );
rightArrowCarrousel.start();
var buyButton = makeMonitor( function () { return document.querySelectorAll( ".shop-sidebar.shop-posts .posts-wrapper .widget__product-buy-link-btn" ); }, function (res) { for (let button of res) { button.addEventListener("click", () => { gtag("event", "Buy button click", { event_category: "Shopping Module", event_label: `${button["href"]}`, }); }); } } );
buyButton.start();
var imageShopp = makeMonitor( function () { return document.querySelectorAll( ".shop-sidebar.shop-posts .posts-wrapper .widget__head a" ); }, function (res) { for (let image of res) { image.addEventListener("click", () => { gtag("event", "Image click", { event_category: "Shopping Module", event_label: `${image["href"]}`, }); }); } } );
imageShopp.start();
var productTitle = makeMonitor( function () { return document.querySelectorAll( ".shop-sidebar.shop-posts .posts-wrapper .widget__headline .widget__headline-text" ); }, function (res) { for (let product of res) { product.addEventListener("click", () => { gtag("event", "Product title click", { event_category: "Shopping Module", event_label: `${product["href"]}`, }); }); } } );
productTitle.start();
});
window.REBELMOUSE_ACTIVE_TASKS_QUEUE.push(function(){
window.REBELMOUSE_STDLIB.loadExternalScript("https://s.skimresources.com/js/150311X1615657.skimlinks.js", function() {
});
});
window.REBELMOUSE_ACTIVE_TASKS_QUEUE.push(function(){
let modDate = new Date (document.querySelector('.current--post .social-date-modified__text').textContent); let createDate = new Date (document.querySelector('.current--post .social-date__text').textContent); let m_names = new Array("January", "February", "March", "April", "May", "June", "July", "August", "September", "October", "November", "December");
function dateToMDY(inputDate) { var d = inputDate.getDate(); var m = inputDate.getMonth(); var y = inputDate.getFullYear(); return '' + m_names[m] + ' ' + (d <= 9 ? '' + d : d) + ', ' + y ; } document.querySelector('.current--post .social-date-modified__text').innerText = dateToMDY(modDate); document.querySelector('.current--post .social-date__text').innerText = dateToMDY(createDate); }); window.REBELMOUSE_ACTIVE_TASKS_QUEUE.push(function(){ !function(f,b,e,v,n,t,s){if(f.fbq)return;n=f.fbq=function(){n.callMethod?n.callMethod.apply(n,arguments):n.queue.push(arguments)};if(!f._fbq)f._fbq=n;n.push=n;n.loaded=!0;n.version='2.0';n.queue=[];t=b.createElement(e);t.async=!0;t.src=v;s=b.getElementsByTagName(e)[0];s.parentNode.insertBefore(t,s)}(window, document,'script','https://connect.facebook.net/en_US/fbevents.js');fbq('init', '1248680838922690');fbq('track', 'PageView'); }); window.REBELMOUSE_ACTIVE_TASKS_QUEUE.push(function(){ window.REBELMOUSE_STDLIB.onElementInViewport({ threshold: 400, selector: "video", oneTime: true, onIntersect: function(entry){ var element = entry.target; element.setAttribute("allow","autoplay"); element.loop = true; element.muted = true; element.autoplay = true; element.setAttribute("playsinline","true"); //element.controls = false; element.play(); } }); }); window.REBELMOUSE_ACTIVE_TASKS_QUEUE.push(function(){ let headings = document.evaluate("//p[contains(., 'Want more stories like this?')]", document, null, XPathResult.ANY_TYPE, null ); let thisHeading = headings.iterateNext(); console.log(thisHeading.textContent, 'head changed'); thisHeading.innerHTML = "More From Coveteur"; thisHeading.style.fontFamily= 'Playfair Display'; thisHeading.style.fontSize="24px";
});